Corporate Volunteering
Corporate volunteer involvement strengthens a company's image, cultivates employee teamwork, and leaves a lasting, positive impact on our community. United Way of North Central Iowa makes it easy for businesses to incorporate volunteerism into their culture.
Why United Way is the Best Choice for Volunteer Engagement
We know our community!
No other organization is better equipped than United Way to connect volunteers to the needs in our communities. We've been working to help north central Iowa for over 95 years. We partner with more than 25 nonprofits throughout the region. We have the capability and the capacity to connect you to countless volunteer opportunities.
We match your goals to community!
Whether you are looking for unique, rewarding team-building opportunities, business-to-business networking or a great fit for your corporate responsibility platform, United Way can meet your company's needs. Our engagement staff will help craft a custom volunteer experience that will be fun, and most importantly, impactful to our community.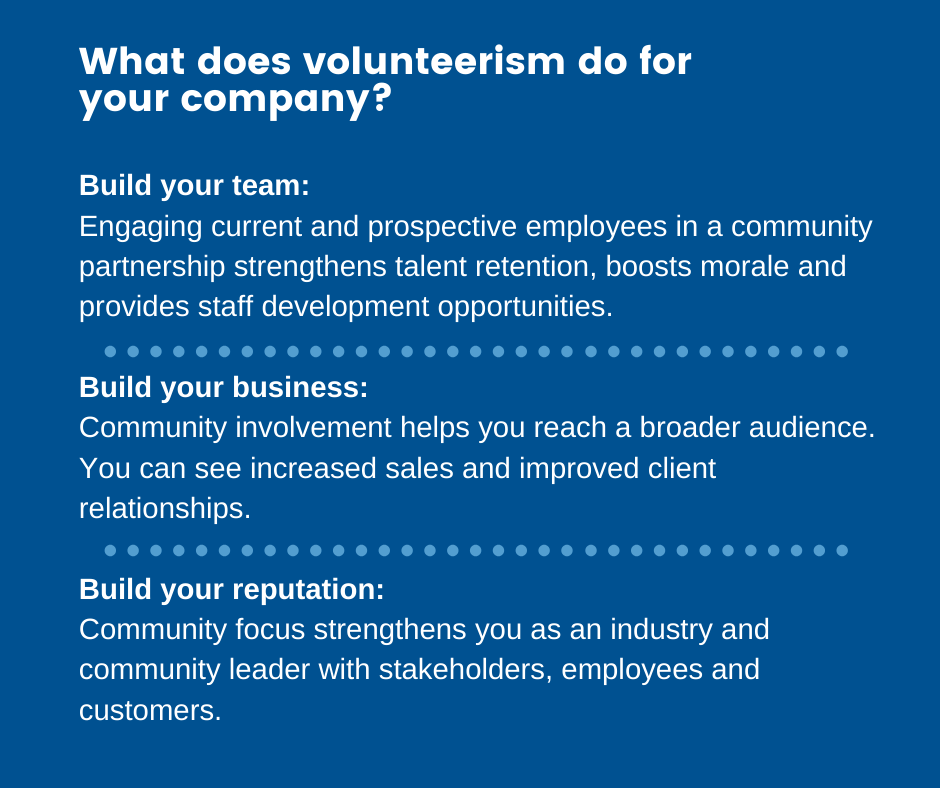 Contact Jen Arends at jen@unitedwaynci.org to find out more!