Our Nonprofit Partner Agencies
United Way connects and strengthens community resources to nurture change in the lives of all north Iowans. We do this by funding Partner Agencies who specialize in impactful work improving education, income & health. Below is the list of our 2020 Partner Agencies. Click on their name for more information about the agency and the program(s) that were funded by United Way of North Central Iowa.
---
---
Cedar Valley Friends of the Family
Rapid Housing Initiative 
The goal of the program is to end homelessness in North Central Iowa by offering an effective homeless program. Participants take an initial assessment, secure housing, and receive case management while we provide rent/utility assistance. FOF operates under a "Housing First" model which aims to house people first, and allow them time to meet their basic needs such as employment and mental health. Weekly case management visits include budgeting, problem-solving, connecting to resources, and more.
Contact: Main Office- 319.352.1108
                Mason City Outreach Office- 641.231.5008
---
Charlie Brown Community Daycare Child Care 
Child Care Assistance for Low-Income Families 
This program serves families who are struggling to pay for child care when trying to seek or begin employment and need quality child care for their children. The coverage fills the gap between when a family first starts a job and when they begin receiving DHS Child Care voucher funds for childcare. Currently, the Department of Human Services (DHS) requires a 30-45 day waiting period for anyone who is applying for assistance for child care. This makes it nearly impossible for someone who cannot afford child care to begin a new job and it also makes it hard for employers to keep employees often resulting in families not pursuing employment or finding cheap/unsafe/unlicensed childcare for their children until assistance is granted.
Contact: West Town- 641.424.0065
                Washington- 641.423.6029
                Lake Town- 641.357.7277 
---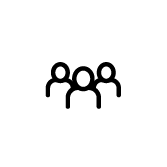 Community Kitchen of North Iowa, Inc.
Nutritional Meals for Those in Need
The Community Kitchen works to meet the hunger needs of people in the North Iowa area. Located in Mason City, the Kitchen provides a noon meal, six days a week, including Saturdays. We serve four evenings each week. Food and supplies are provided to Clear Lake, which serves evening meals on Monday, Wednesday, and Friday at the United Methodist Church. The Kitchen provides bread to individuals who stop in and to the Clear Lake Food Bank.
Contact: 641.424.2316
---

Crisis Intervention Service 
Domestic Violence, Sexual Assault, & Other Violent Crimes Intervention Program
Crisis Intervention Services Program Domestic Violence, Sexual Assault, and Other Violent Crimes Intervention Program provides comprehensive services to adult and child victims of domestic violence and abuse.  CIS provides a holistic approach, blending prevention, education, crisis response, supportive services, housing assistance, community organizing and collaborative partnerships to better meet the needs of victims of violence in North Central Iowa. The payoff for safe housing and crisis response is immediate and tangible. While Crisis Intervention doesn't  necessarily fix every problem overnight, they begin the work with the individual/family to develop a course of action.
Domestic Violence & Sexual Assault Prevention Program
Crisis Intervention Services provides comprehensive services to adult and child victims of domestic violence and sexual assault.  The organization blends prevention, education, crisis response, supportive services, housing assistance, community organizing, and collaborative partnerships to meet the needs of victims of violence in North Iowa. Crisis Intervention Service provides a variety of evidence & research based violence prevention & education programming for all age levels. Programming addresses individual, relational, community and societal levels. Prevention is the key to reducing abuse, but it takes time. The results of violence prevention are not immediate. While program results may see small individual changes tomorrow, it will take 10+ years of deliberate prevention programming to impact meaningful social change.
Contact: 641.423.9133
---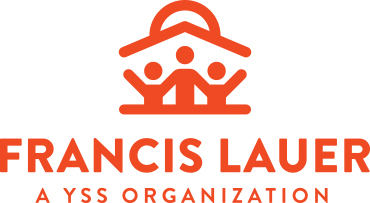 Francis Lauer Youth Services  
Emergency Services Shelter
YSS-Francis Lauer Youth Services operates a co-ed shelter for children primarily between the ages of 12 and 17. The Child Welfare Emergency Services (CWES) Shelter operates 24 hours per day, 7 days per week and is licensed through the State of Iowa Department of Human Services, Department of Inspections and Appeals. Up to 15 children can be served on a daily basis with an average daily census of 6 children. Shelter services are provided for children who experience any of the following: Abuse, neglect or abandonment, child/parent mental health issues, unsafe health or environment situations, homelessness, behavior issues, minor law violations.
Contact: 641.423.7362
---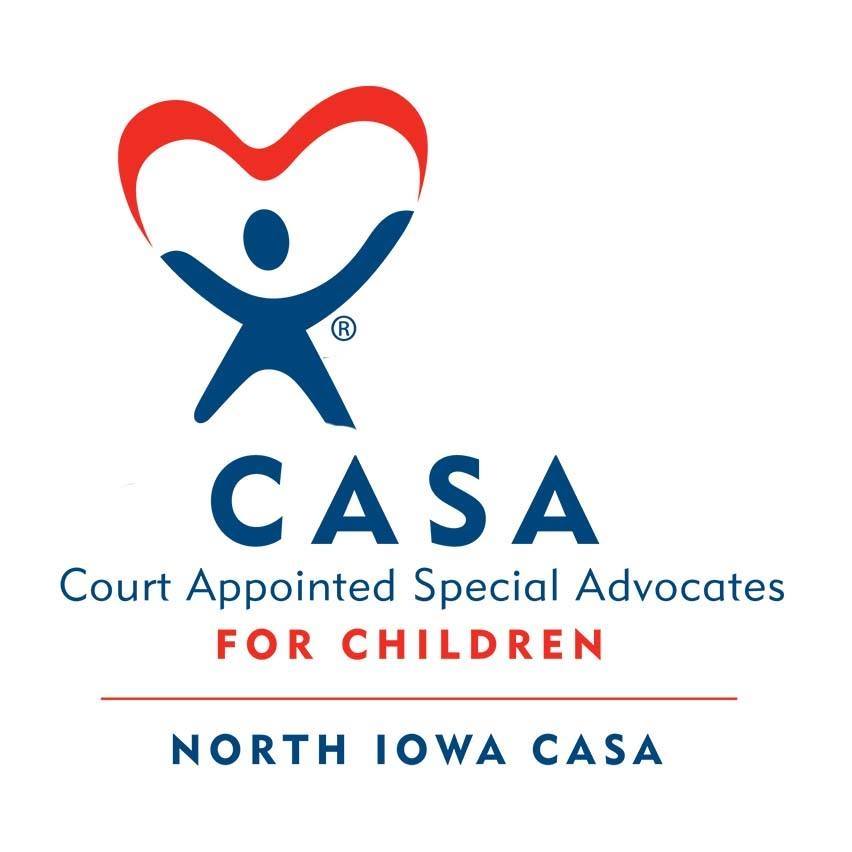 Friends of Iowa CASA and ICFCRB back to the top
North Iowa CASA
North Iowa CASA (Court Appointed Special Advocates) provides specially trained volunteer advocates to serve as an effective voice in court for abused and neglected children, strengthening efforts to ensure that each child is living in a safe, permanent, and nurturing home. The North Iowa CASA program recruits, trains, and supports community volunteers who advocate for and promote the best interest of children who are victims of abuse and/or neglect.CASA volunteers assume the role of investigator, reporter, and monitor for the child or sibling group. CASA Advocates are thoroughly screened and required to complete thirty hours of pre-service training to work with children. Court Appointed Special Advocates (CASAs) are appointed by a judge as officers of the court to provide focused, individualized advocacy for CINA-adjudicated children. CASAs submit a report to the court for each hearing involving the child, allowing the judge to make more informed decisions in the child's best interest.
Contact: 641.421.3080
---
iJAG 
Empowering, Engaging, and Educating Mason City
iJAG's Empowering, Engaging, Educating Mason City program helps children facing multiple barriers achieve high school success and a lifetime of self-sufficiency.  The program provides support through classroom instruction, competency-based curriculums, adult mentoring, advisement and support, summer employment training, student-led leadership development, job, and post-secondary education placement services, 12-month follow up after graduation and having an accountability system in place. iJAG envisions a future without dropouts–a time when even those students most challenged by poverty, family circumstance, mental health issues, and poor academic performance can acquire the skills necessary to earn a diploma and become contributing members of their local community. Using evidence-based approaches, iJAG identifies students facing significant life challenges and provides daily tutoring, counseling, mentoring and job-skill training to support graduation and adult self-sufficiency.
Contact: 515.242.5617
---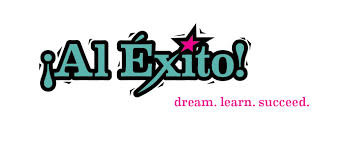 Latinas Latinos Al Exito Inc back to the top
Al Exito Hampton
Al Éxito's (AÉ) mission is to provide programming that builds the leadership potential of Latino/a youth through college preparation, career development, civic engagement, family support, and the celebration of culture. Their vision is to build better communities through Latino excellence! AÉ is the only statewide nonprofit organization whose mission is the empowerment of Latinos to succeed in life, and in Iowa, by encouraging the pursuit of higher education.
Contact: 515.480.0904
---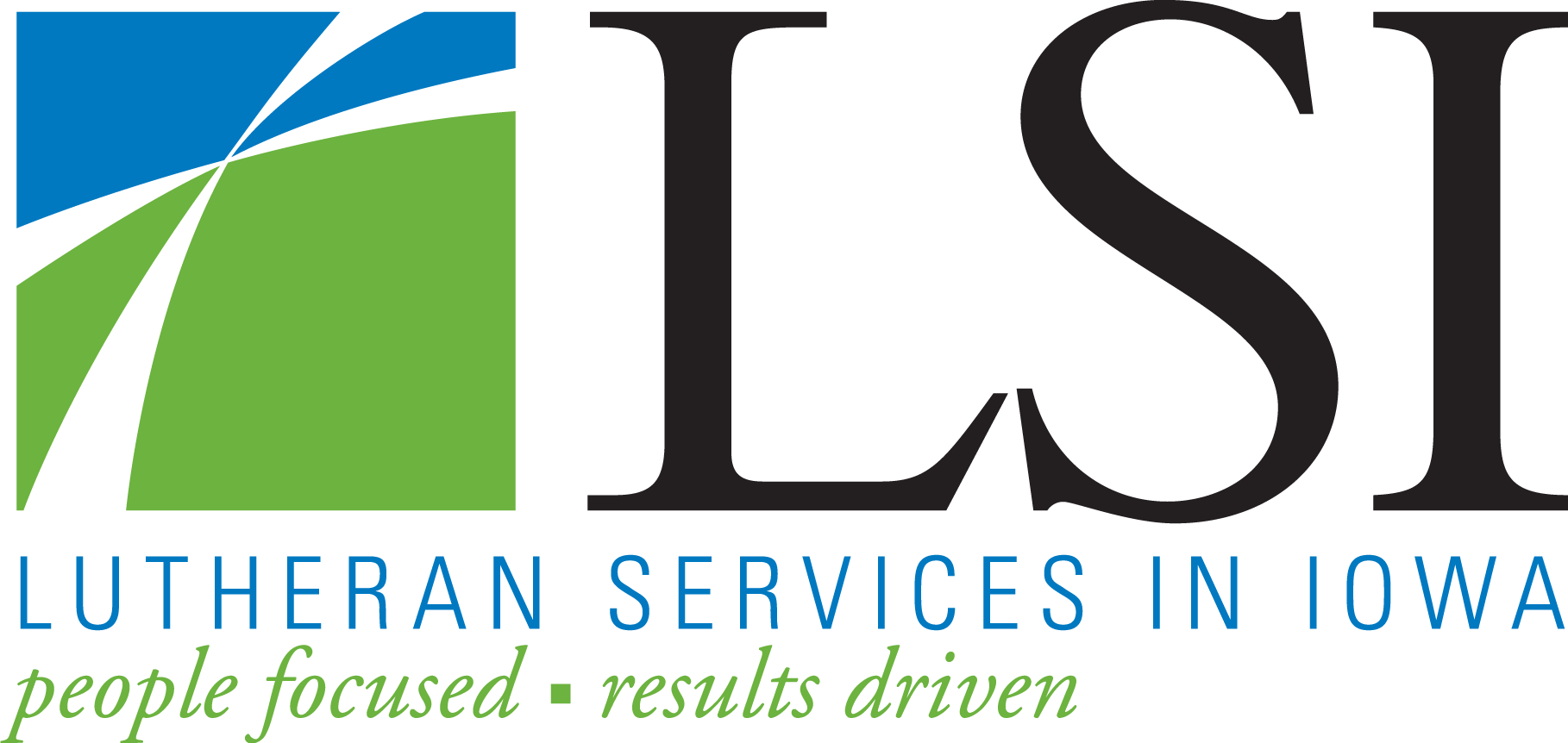 Lutheran Services in Iowa back to the top
Families Together
Families Together provides an evidence-based and comprehensive approach to strengthening families with children ages 0-18 through home visitation.  The program works towards reducing adverse childhood experiences and child maltreatment and is designed to work with overburdened families. The program is voluntary and provided to families at no cost.  The overall purpose of this program is to promote child well being and prevent child abuse. The following are the activities provided to families: 1. Assessment helps plan services in the areas of family history, child development, depression, and domestic violence 2. Goal setting addresses the family's unique interests 3. Referrals help meet family needs 4. Evidence-based curriculum is used for parent education 5. Parent/child Interaction is assessed and guided to create positive attachment.
Contact: 515.633.3062
---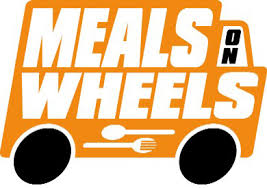 Meals on Wheels
Meals for the Homebound
Meals on Wheels provides nutritious meals to people with difficulty preparing meals for a variety of physical or mental conditions, including recovery from an illness or operation. Volunteers deliver meals that have been prepared by Mercy Hospital Dieticians in order for the homebound to remain in their homes and maintain proper nutrition. Meals include a hot meat, vegetable, a starch, and a dessert and prepared under a dietitian's supervision at Mercy. Rotating meal plans ensure variety. Special dietary requirements can also be accommodated.
Contact: 641.380.0080
---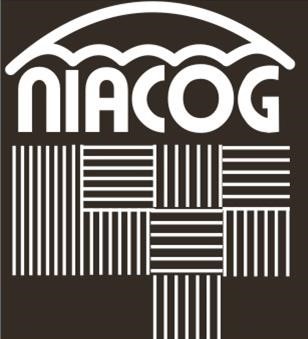 NIACOG Housinghttps://www.niacog.org/trustfund Trust Fund back to the top
Houseing Trust Fund
The Housing Trust fund assists low-income elderly and disabled households with emergency housing repairs. Typical projects include: furnace repair/replacement, handicapped ramps, resolving electrical issues, repair/replacement of water heater, and making bathrooms accessible. This program allows the elderly and disabled to remain in their home safely. Funds may be partnered with other programs when available to address as much need as possible.
Contact: 641.423.0491
---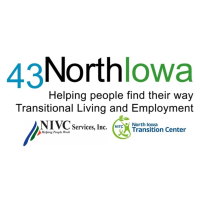 43 North Iowa
Community Connections
Community Connections (CC) was created to fill the service gaps for young adults with disabilities and at-risk youth preparing for the workforce. Service gaps exist for some students who are unable to be sufficiently served through existing programs. Activities include career planning, job seeking, job keeping, internships, and job placement activities. CC provides support to young adults on their paths to employment who otherwise do not have resources available to them. The program enhances and promotes financial stability and improves the ability to earn an income for young adults at-risk or with disabilities ages 15-21
Transistional Living Supports
Transitional Living Services ensures clients meet their medical, mental health and daily living needs in a variety of supported living settings. Staff assist clients in managing daily life by encouraging and providing opportunities for skill building, community engagement, assisting in connecting with natural supports, and navigating social situations. The goal for this program is to support individuals as they transition from one level of care to another where gaps and lags in funding occur.
Contact: 641.423.3301
---
North Iowa Child Abuse Prevention Council 
Satellite Child Protection Center
The Satellite Child Protection Center provides a centralized access and referral to an integrated system of community services for abused children and their families.  Forensic interviews and medical exams are coordinated by specially trained forensic interviews and physicians. Interviews are recorded and available for court use, reducing the number of times children must tell their story.  Efforts include the identification, treatment, and prevention of child abuse. A coordination of high quality evidentiary interviews and medical exams by specially trained forensic interviewer and physician(s). Focused coordination of efforts toward identification, treatment, and prevention of child abuse. Dedicated multi-disciplinary team who put the child's health, well-being, and safety first.
Contact: 641.421.3644 Ext. 4111
---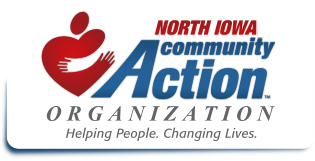 North Iowa Community Action Organization
Outreach Program
The Outreach Program assists families who are at risk of becoming homeless stay in their home by obtaining and maintaining affordable housing through education. Case managers will help families set goals to improve their socioeconomic status.  Families in create a working budget, are educated regarding their banking needs, and if families are unbanked, they are guided to become banked.  Families will receive rental assistance to help them overcome the obstacles or crises they face when trying to set money aside for an emergency fund.
Contact: 641.423.8993
---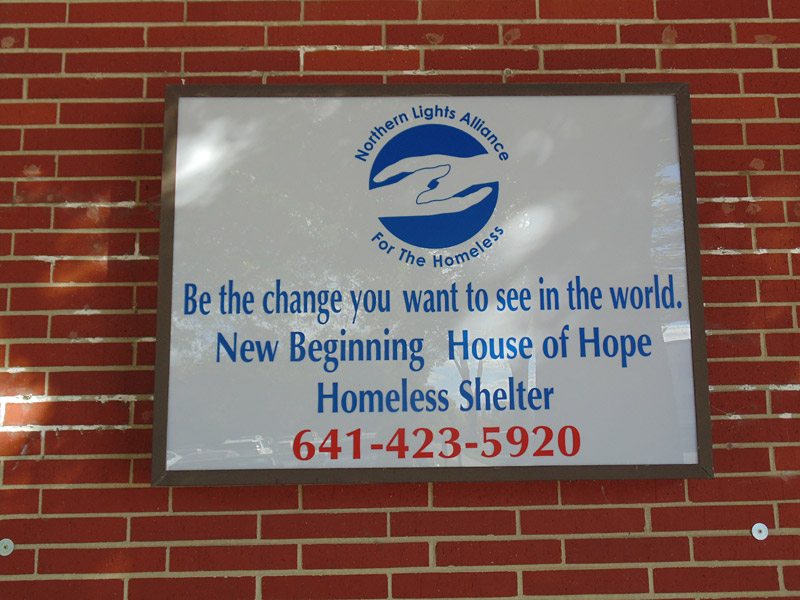 Northern Lights Alliance for the Homeless
Homelessness to Permanent Housing
Homelessness to Permanent Housing helps people with an average of $500.00 to be put toward a housing barrier the client is struggling with such as rent deposit, rent or a past due utility bill keeping them from putting utilities in their name. Clients are provided case management to help them find housing as well as other resources to help them remain self-sufficient after leaving the shelter.
Contact: 641.423.5920
---

Osage Community Daycare back to the top
Bridges Mentoring
Involvement in the program will assist youth and family members in developing trusting relationships, improving their personal relationships and increasing their sense of self-worth. Relationships are maintained with local school districts as our primary source of referrals. Many of the mentees who are referred come from single parent families, struggle with peer support, most have IEP's and struggle with school success.
Contact: 641.732.3566
---

RSVP of North Central Iowa back to the top
Reading Buddies Program
The Reading Buddy Program is an elementary school literacy program that addresses the needs of developing readers. Multiple volunteers meet with students on different days of the week, so each student receives 30-60 minutes of extra reading per week. Volunteers help students with letter and sight word identification, pronunciation, as well as fluency and comprehension skills. This one-on-one, extra attention helps improve the student's reading skills and attitude towards reading.
Reading Coaches Program
Reading Coach is a middle school literacy and mentoring program that provides individual attention to students and focuses on reading improvement. Volunteers use reading strategies to help students increase their literacy skills and reading level while promoting a joy of reading. Volunteers help students practice and master reading fluency and comprehension skills through intensive one-on-one attention. They are also trained in how to establish a positive relationship and mentor adolescents
Contact: 641.422.4303
---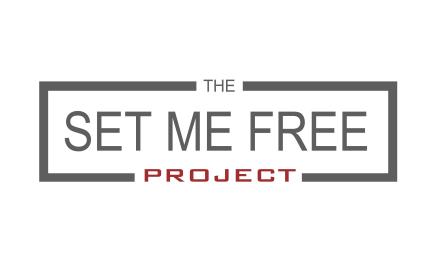 The Set Me Free Iowa Expansion
The overall goal of The Set Me Free Project is to stop human trafficking before it starts. The focus of
this program is to stop trafficking in North Central Iowa. Our services include a variety of prevention
education curricula offered in a classroom setting for school/university aged youth, parents and the
community. During our presentations, program participants engage in critical thinking activities,
discussions, and games that promote healthy relationships, online safety, and empathy.
Contact Number: 1-402-521-3080
---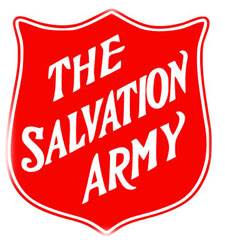 Salvation Army
Blast Zone
This program offers a Gospel-centered child care program for kids K-5. We focus on building safe and healthy relationships, encouraging them through the use of online educational resources, as well asphysical activity encouragement through playing in the gym and outside when weather is appropriate.
Contact: Main Office- (641) 424-4031
---
Campus Life
Campus Life combines creative programming and healthy relationships with trained adults to help young people make good choices, establish a solid foundation for life, and positively impact their schools. Our overall goal is to position trained adults to help mentor, teach, and provide support for young people as they navigate adolescence. We offer weekly small groups, meals, large group meetings, one on one appointments, camps, and leadership training and opportunities.
Contact: Main Office- (641) 424-9440
---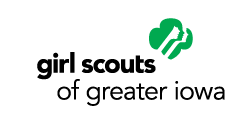 Girl Scout Leadership Project
Girl Scouts builds girls of courage, confidence, and character, who make the world a better place. North Central Iowa Girl Scouts participate in the Girl Scout programs through our traditional troop program, attend day or residential camp, participate in council-sponsored programs and events, and receive membership, uniform, and camp scholarships. Troop leaders are supported through new, in-person training, as well as through online and phone support from dedicated staff.
Contact: Main Office- (800) 342-8389