Three Ways to Build an Emergency Savings Fund
I take my car in for maintenance religiously. So, imagine my surprise when my mechanic told me my car's air conditioning needed to be replaced to the tune of $1,500. After getting two other estimates, I found a shop to replace my air for $1,100.  Because I have a savings habit that allowed me to build an emergency fund, I had funds to cover the air and methods in place to replenish those funds. Trust me, if I did it, you can too.
April is Financial Literacy Month, a time to raise awareness about financial literacy and promote financial education. United Way of North Central Iowa's theme for Financial Literacy Month is Start a New Habit. Any money habit that moves you closer to your financial goals is a habit worth starting! 
Switching to a Proactive Mindset
In Steven Covey's book, Seven Habits of Highly Effective People, Habit #1 is Be Proactive. Being proactive is about taking the initiative to improve your situation. The truth is, most of us are not proactive; we are reactive. We stumble through life, responding to whatever happens the best that we can. But we don't take the time to educate ourselves on the best way to handle different situations.  
What new money habit can you start this month to be more proactive? Start saving toward a small emergency fund of $1,000. 
A survey by personal finance company Bankrate showed that only 44% of U.S. adults had enough money saved to cover a $1,000 unplanned expense. AAA research indicates that common car repairs cost an average of $500-$600. Based on this information, many community members are one car emergency away from worry and debt.
Three Ways to Save $1,000 in a Year
Saving money doesn't have to cause financial stress. Here are three easy ways to save $1,000 in a year.
Save Your Tax Refund. 

Try saving your tax refund in a dedicated savings account instead of spending it on items or experiences. To keep more of your tax refund, get your taxes done for free through the

North Iowa Community Action Organization

or

ISU Extension VITA

Programs (income limits apply) or file online through 

MyFreeTaxes.com

.

Set Up Automatic Savings.

 Another effortless way to save is scheduling fixed automatic bank transfers on a weekly or monthly basis. Have your bank transfer the funds into a savings account, preferably a high-yield one.  

Save Spare Change. 

Deposit your spare change or dollars from cash purchases in a container. If you don't use cash, download an app savings tool that rounds up your debit and credit card purchases to the nearest dollar and automatically transfers the extra change into an interest-bearing savings account.
I've personally used all three methods, and they work! These saving strategies can help you handle unexpected expenses and build back funds after an emergency.  
I hope to see you at a workshop and will be cheering you on as you build your savings habits.
Living United,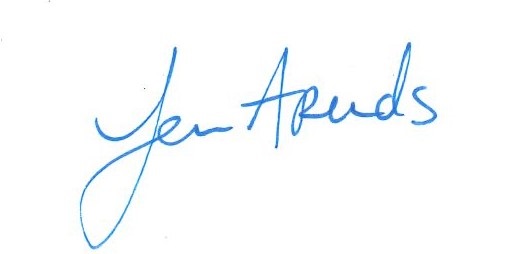 Jen Arends,
UWNCI CEO